this. day
flowers. candy. cards. candlelit dinners. = ROMANCE or is it?
Isn't it more of a stress-inducing "omgosh!! I have to come up with the perfect romantic date for my honey" if you love this day or "omgosh!! I have to come up with the wittiest anti-Vday party/snarkiest wardrobe to protest" if this day leaves a bitter taste in your mouth.
Or, like me you say. "meh, who wants overpriced chocolate that goes to my hips or flowers that I will kill in a day?"
Suddenly, now that I am married it almost seems to come with the territory, "What are your plans for Valentines day?" Hmm...good question: None?? But why do I have this desire to celebrate? Why do I want to have this awe-inspiring date planned out or an out-of-this-world super-cool never-before-thought-of idea for this day?
But then, I read
Courtney's Valentine's Day challenge
and I realize, "right on! This I want to do. Serve my beloved and make him happy". Which prolly means we will spend a night in because you know what? All he wants is to spend time with me!!! Forget dolling myself up to go out, just snuggling up to him tonight will be the perfect treat and I for one am thankful, and can't wait for that QT with the man of my dreams!!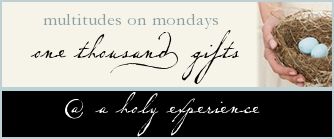 #15 falling deeper in love
What will you do today?